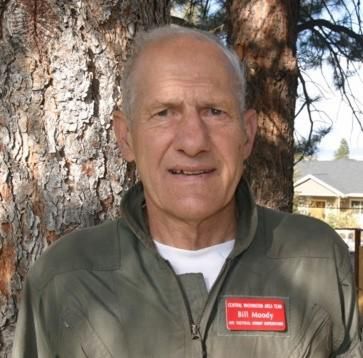 Bill Moody
Chief Operating Officer
,
Global Super Tanker Services
United States
In 1956 while still in secondary(high) school Bill began his 60+ year fire-aviation career on a fire crew on the Deschutes National Forest in Central Oregon. Inspired by a cousin who was a World War II paratrooper, Bill initiated a 33 year smokejumper career, including 18 years as Base Manager of the North Cascades base located in northern Washington state. During the "off-season" he attended college earning a M.Ed in Education, Geography Major.
In addition to jumping Bill was certified as an Air Tactical Group Supervisor (Air Attack Officer), Air Operations Branch Director, Incident Commander 3, Operations Section Chief 2, and Emergency Medical Technician, parachuting to several medical emergencies. After retirement in 1989 Bill continued as a seasonal Air Attack Officer serving on several Type 1 and 2 Incident Management Teams.
When the 747 Supertanker program was initiated in 2004 Bill was hired as an aerial fire suppression consultant. Today he is Global Supertanker's Chief of Operations.
Career highlights include making demo jumps with the Russians in East Siberia as part of the US-Soviet Technical Exchange Program in 1976, training Mongolian firefighters in Mongolia and 747 fire assignments in Israel, Mexico and Chile.
I have had the privilege of watching the fire bomber program grow from single engine 100 gallon/473liter crop dusters to the 73,000 liter 747.