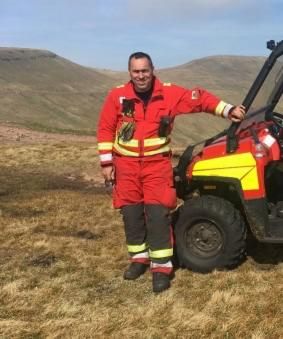 Craig Hope
Wildfire Officer & Station Manager
,
South Wales Fire and Rescue Service
United Kingdom
Craig Hope joined the fire service in 1993 and worked at numerous posts and stations. In 2003 he became a Watch Manager at one of the busiest Wildfire stations in South Wales, if not the UK. For the last 13 years he has been heavily involved in the Wildfire project.
After a promotion to Station Manager he now manages the Wildfire Strategy including both response and prevention. Through years of courses, study and research (both in the UK and internationally), he has developed the project from an idea into a progressive strategy. This includes introducing specialised off-road vehicles, fire fogging systems new and risk specific PPE, new tactics and training, prescribed and tactical fire use and procedures for working with observation and firefighting helicopters.
Currently he is working towards completing a Master's research Degree in Wildfire at Swansea University.