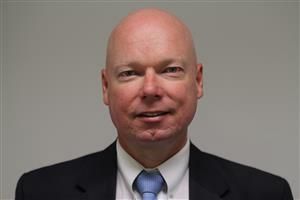 Derek Parks
Director Aviation Services
,
Department of Fire & Emergency Services, Western Australia
Australia
Derek Parks is an architectural draftsperson by trade but joined the Australian Army in 1988 to attend officer training at the Royal Military College Duntroon graduating into the Australian Army Aviation Corps. He served as an officer air crewman observer specialising in aerial intelligence surveillance, reconnaissance, and aviation tactics and training development.
Derek Parks served throughout Australia in a range of operational, instructional, and workforce management roles and in 1998 received a Commander 1st Division commendation for leadership and developing aviation tactics and training for northern Australia as part of the Army 21 trial.
Derek Parks graduated from the Australian Command and Staff College and Canberra University in 2001 as a Master of Management. In 2002, he left the Australian Defence Force to enter Defence industry where he worked oversees as a senior tactics and training developer for the Tiger armed reconnaissance helicopter project.
Derek returned to Australia in 2004 entering the private sector in project management roles. Between 2005 and 2013, worked as a consultant for Defence and WA Police, and returned to the Army in uniform three times to complete full time service positions contracts in key projects.
Derek has also run a small business providing above-the line capability development and management consulting services. In November 2013, Derek Parks joined the WA Department of Fire & Emergency Services as the Director Aviation Service, overseeing the Department's aerial firefighting and rescue helicopter operations.