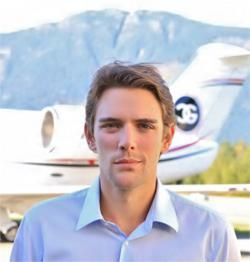 Foster Coulson
Vice President, Sales & Marketing
,
Coulson Aviation
Canada
Foster Coulson is the youngest of the Coulson empire that includes his Father Wayne and Brother Britton. Originally founded by his grandfather Cliff, in the logging industry on the west coast of Vancouver Island Canada, the Coulson family has developed that business into a diverse portfolio that is now The Coulson Group of Companies.
Foster Coulson began his career in the family business in 2006 when he joined the Forest Products division of the company. Following closely in his father's footsteps, Foster began working in various jobs such as timber cruising, bucking and scaling logs in the sort yards. In 2009 he transitioned into the lumber Manufacturing company where he eventually started his own division, creating engineered cladding product which were sold through large DIY and Retail chains.
After divesting of the Lumber & Logging companies, Foster created another company, Coulson Ice Blast, as well as transitioning into the Aviation Group taking the helm as VP of Sales and Marketing.
Together with his father Wayne and brother Britton, they lead the world's most diverse fleet of large aerial firefighting aircraft. Their fleet consists of Boeing 737's, Hercules C-130's, Sikorsky S-61's, Boeing CH-47's, and Sikorsky UH60's.