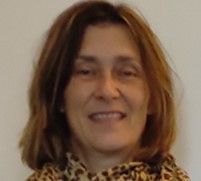 Frédérique Giroud
Director of Ceren
,
Entente Valabre
France
Doctor Frederique GIROUD (female) is the director of CEREN, the testing and experimentation Center of ENTENTE Valabre.
She holds a PhD in Fluid Mechanics and Heat Transfer. She collaborates with scientists, fire fighters and crisis managers to conduct various project at the national and European level. Her main areas of research related to forest fires are fluid mechanic, fire spread modelling, chemical additives, wildlandurban interface management and fire instrumentation. Furthermore, she is in charge of establishing contacts between French scientists and European stakeholders in fire fighting domain.
In the frame of the H2020 and FP7 Security call, she participated to the organization of various field tests in the context of crisis management with the participation of international experts and observers. The objectives of those field tests are mainly devoted to the Proof of Concept of supporting tools for a better crisis management.
Since 2018, she manages the referenced laboratory for the French Standardization of the firefighter equipment.
Moreover since 2021, CEREN is the approved inspection laboratory of the French Civil Protection in the chemical additives area.