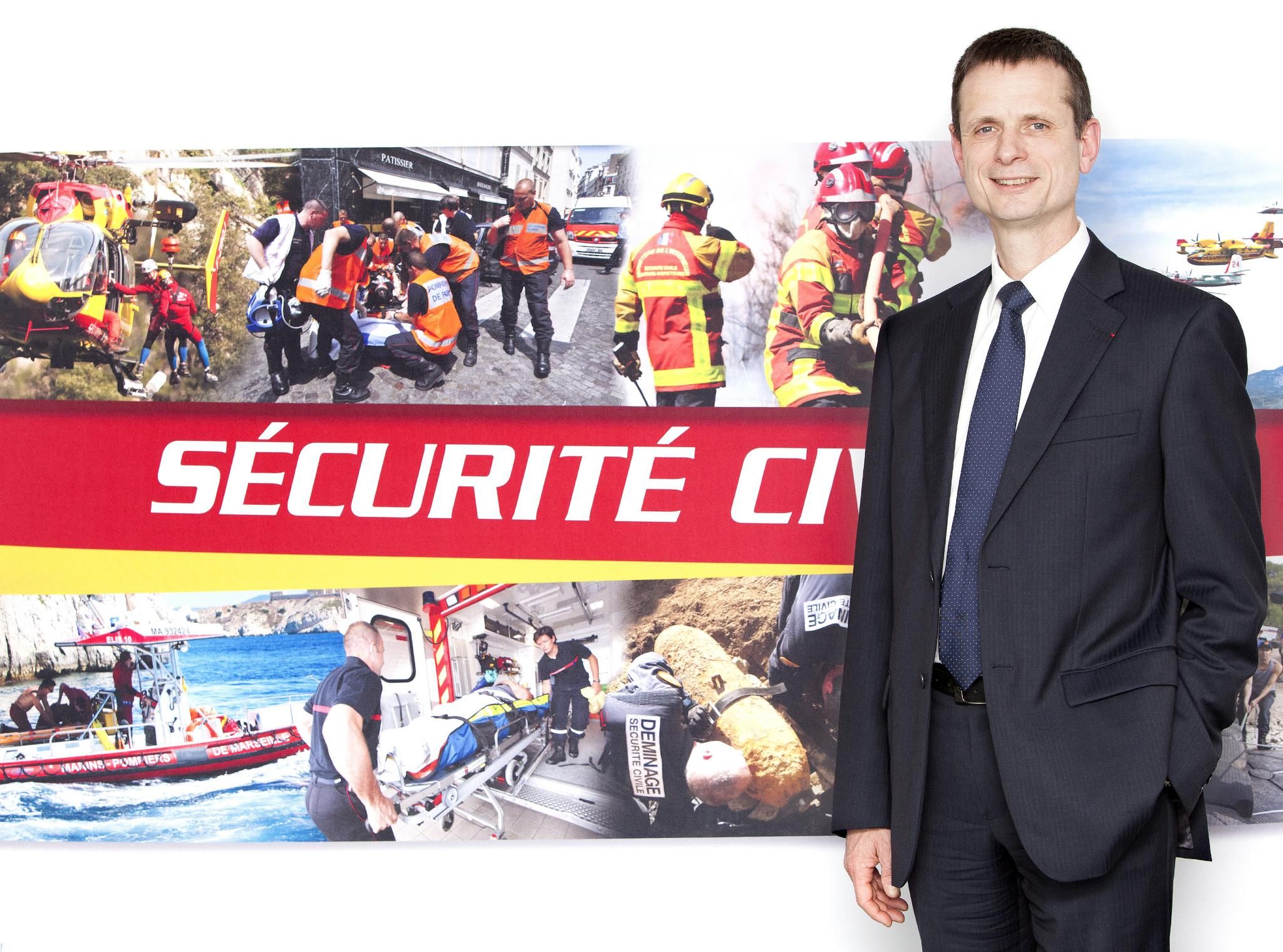 Jacques Witkowski
Director General
,
French General Directorate for Civil Protection and Crisis Management
France
Jacques Witkowski, was born in Creusot (Saône-et-Loire) on January 21, 1963.
He's a trained military man. Graduated from the Saint-Cyr Coëtquidan school (Morbihan), he began his career as a police officer in 1985. In 1996 he was attached to the Prime Minister's Office.
After that, in 1998, he was appointed Prefect's cabinet director. Successively, of the Prefect of the Côtes-d'Armor, and then of the Prefect of Reunion in 2000. After a visit to the Secretariat of State in the Overseas Countries, he became sub-prefect of Sélestat-Erstein and then general secretary of French Polynesia.
In 2008, he was appointed « secretary general » of the Finistère prefecture and then of the Pas-de-Calais prefecture in 2011.
He was appointed prefect of Mayotte in 2013.
From 1 January 2016 the Council of Ministers appoints the Prefect of the Manche then on 13 March 2017 Director General of Civil Security and Crisis Management at the headquarters of the Ministry of Interior.