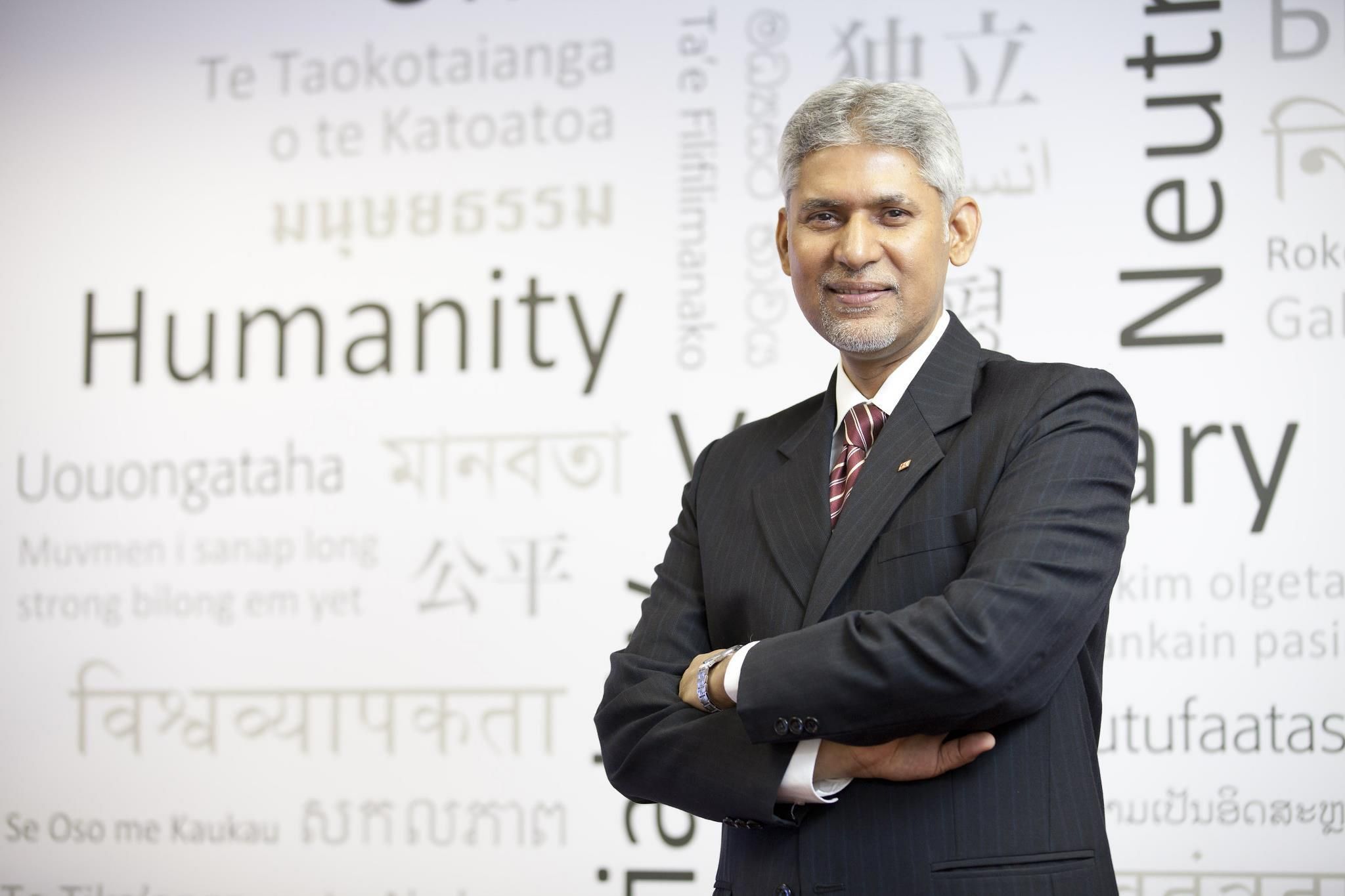 Jagan Chapagain
Under Secretary General, Programmes and Operations
,
International Federation of the Red Cross & Red Crescent Societies
Switzerland
Jagan Chapagain is the Under-Secretary General, Programmes and Operations of the International Federation of Red Cross and Red Crescent Societies (IFRC), the world's largest humanitarian network.
Jagan has a broad knowledge of the Red Cross and Red Crescent Movement, having begun his career as a youth volunteer at the Nepalese Red Cross, advocating for and representing community voices.
He has spent more than 25 years with the IFRC, working in Europe and Asia. Prior to becoming USG in June 2017, he was Chief of Staff in Geneva, managing the Office of the Secretary General. From 2011 to 2015, as Regional Director for Asia and the Pacific, he provided leadership in responding to large scale humanitarian crises and in building resilient communities in partnership with Red Cross and Red Crescent National Societies and external partners across the region.
Previously, he held various leadership positions including Deputy Head of Zone and Head of Operations for the Asia Pacific region from 2007 to 2011, Head of Regional Delegation for Central Asia from 2006 to 2007 and Senior Regional Officer for South Asia from 2004 to 2006 in Geneva. In previous missions, he worked in IFRC delegations in Tajikistan, Uzbekistan, Montenegro and Thailand.
Jagan holds a degree in Engineering and certificates in Leadership and turn-around management and Emerging social sector leadership. A national of Nepal, he is fluent in Nepalese, English and Hindi and has a basic knowledge of Urdu and Russian.