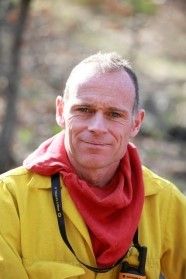 Sebastien LaHaye
Dr - Head of Resilience Activities
,
SAFE
France
Sébastien Lahaye, President of Warucene and European Project coordinator for SAFE (France)
Fire officer during 20 years in the South of France, Sébastien completed a PhD on dangerous wildfire behaviours in Europe and Australia. In 2017 he was research associate at UNSW Canberra, where he is still visiting lecturer.
He is now coordinator of Fire-In, a H2020 European project building a network of Fire and Rescue practitioners to boost research and innovation. He has also an active role in FirEUrisk and Firelogue, EU projects to raise holistic management of wildfire risk.
Since 2020, he has founded Warucene Company, providing expertise and services to increase societal resilience: fireproof buildings, innovative solutions, trainings to raise public awareness, coordination of the French national network of prescribed burnings (with foresters, firefighters and pastoral farmers).
For more than ten years now he has upgraded his bottom up experience in international research and development activities in relation with wildfires.