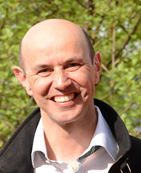 Thierry Chouffot
Former navy fighter pilot (super-etendard), test pilot from 2005 to 2008, I entered the french Sécurité Civile in 2008.
I flew 4 years on the S2FT TRACKER.
I am, since 2012, captain on the Dash8.
From 2015 to 2019 I was flight safety officer on dash8 sector.
From 2020 to 2021 I was deputy chief of operations within the aircraft group of sécurité civile.
Back to Dash8 sector, I am now TRI on the Dash8.